Sports Clubs Grant programme 2022 – Closing Date Wed 18th May 2022 at 5pm
Monaghan Sports Partnership's overall aim is to support and increase participation in Sport and Physical Activity. With this in mind, we are pleased to announce a Grant Programme for 2022 for sports clubs that provide activities of a sporting or physical activity nature and in particular projects that attract new members or which increase participation in an activity.
Online applications are now being accepted for assistance under this fund, which is available under three strands:
Strand 1: Sports Club Participation and small equipment grant programme
Strand 2: Sports Club Education and training supports
Strand 3: Sports Club Covid19 Return to Sport support Scheme
Clubs may apply (where eligible) for one or more of the strands.
Closing date for online applications:
Wednesday 18th May 2022 at 5.00pm
Application form, Guidelines (terms & conditions) and all relevant information is available on this page
Terms and Conditions of Sports Club Grant programme
You are advised to read through these guidelines before continuing with your application
Frequently Asked Questions
We have provided a guide on Frequently Asked Questions related to 2022 funding programme.
Application Questions
You are strongly advised to review all the questions in the application form in advance.
To assist you we have provided a copy of all questions on the document available below.
This will help you prepare your information in advance to ensure you have all details to hand as you cannot save the online application and return to it later – if you close it down, you will lose all inputted information – so its best to collect all required information in advance and complete the online form in one sitting
Making an Application
So if you're all good to go – click on the link below to take you to the online application form
Don't forget – CLOSING DATE is WEDNESDAY 18TH MAY 2022 at 5pm
(the online access will automatically close at that time, therefore no late applications can be accepted)
Be sure to click 'SUBMIT' at the end of the application to ensure that it is fully submitted.
If you require any help or guidance on your application, please contact Monaghan Sports Partnership on 042-9755126 or info@monaghansports.ie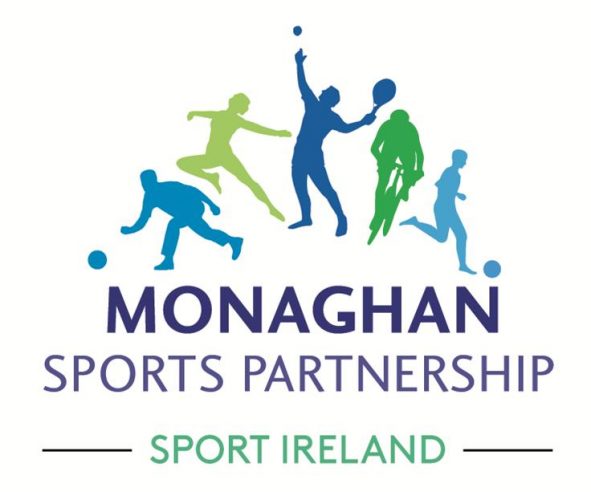 Monaghan Sports Partnership is supported by Sport Ireland and Monaghan County Council