Programmes

Menu



Buntús Sports Specific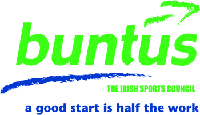 Buntús Sports Specific
Buntús Sport which is specific to individual sports (Buntús Soccer, Buntús Badminton, Buntús Basketball, Buntús Golf) and caters for 7-11 year olds.
This sports specific programme is aimed at primary school children and their teachers in partnership with the FAI, ISC and DSP. The programme provides training and resources to teachers enabling them to deliver football related sessions during PE and afterschools programmes.
Buntús Soccer
Monaghan Sports Partnership is currently rolling out the FAI Buntús programme in conjunction with the FAI. The FAI Buntús Programme builds on the generic Buntús Programme, which aims to introduce Primary School children to the basics of soccer and operates under the same child centred approach and has a similar format in relation to equipment, resource cards and training.